Amanda Gorman Spreads Her Light
The inauguration of President Joe Biden and Madam Vice President Kamala Harris will go down in history forever. It was the first inauguration during a global pandemic, Kamala Harris was the first woman and person of color to be sworn into office as vice president, and the youngest inaugural poet ever spoke at a presidential inauguration. 
The youngest inaugural poet was none other than Amanda Gorman. Gorman was born and raised in Los Angeles, Calif. and she is a graduate of Harvard University where she studied Sociology. And at just 22 years old, she wrote and delivered an inaugural poem.
So how was Gorman given the offer of a lifetime? She was brought to the Inaugural Committee's attention by now First Lady, Dr. Jill Biden. Dr. Biden saw her recite a poem at the Library of Congress and could tell that she was a strong poet. The First Lady brought her up to the Inaugural Committee and the rest is history.
Gorman has a speech impediment, so she said she had to read her poem several times. Gorman also said she wanted to make a poem that was both hopeful and realistic. She did just that by ending her poem saying:
     "
For there is always light,
     if only we're brave enough to see it
     if only we're brave enough to be it"
About the Writer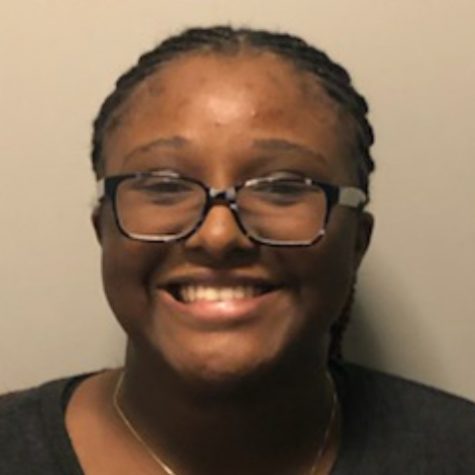 Gloria Walker-Hoover, Staff Reporter
Hi, my name is Gloria and I'm a junior in high school. What I like to do for fun is learn more and watch videos.