Corn Toss is Back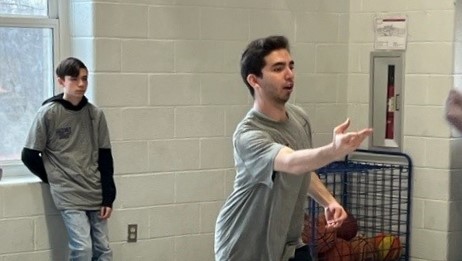 In the first corn toss game of the season, which was very close, Gateway lost to Century High School yesterday at home.
The first match was tied during most of the rounds until the end when Century pulled ahead to win 23-17.
The second match saw scoring from just about everyone on the team including some sinkers from Caitlynn Hudgins and Stephanie Gibson. Matt Gould and Connor DiAngelo helped keep it close until Century pulled away to win it.
There was a great turnout of seven players including Tristan Baker, Nate McConnell, and Lilly Proffitt.  Our next home match is Tuesday against Liberty High School at 3:00 pm.