New Beginnings After Retirement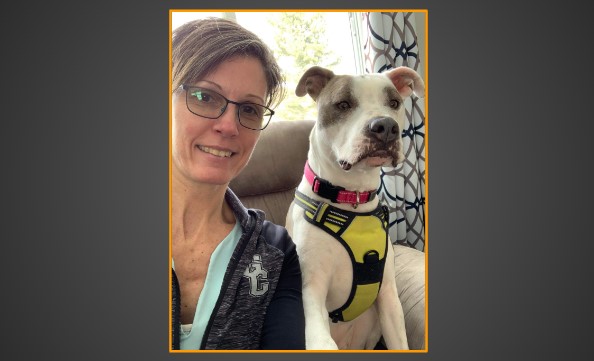 Mrs. Lee's retirement was official on May 1, 2023, and although she had made an impression on the staff and students during her time at Gateway, she has plans to take it easy for a while. 
Spending time with and walking her dogs is something she is excited about during her retirement. "I love taking them for walks every day," she said. Mrs. Lee clearly cares for and loves her dogs dearly.
In addition to loving on her pups, she will also most likely look for a part-time job to keep her brain active and stay productive during her retirement. She will also be putting time into other interests and hobbies she enjoys, such as reading, exercising, and spending time outside.
Mrs. Lee indicated that she is going to miss Gateway very much. "I enjoyed that we have such a small staff that it was more like a family than the other schools where I've worked. Although she will miss all of the staff at Gateway, she will in particular miss Mrs. Wright, whom she grew close to during her time working here.
Mrs. Wright reciprocated those feelings about Mrs. Lee. "I feel honored that she cherishes our friendship. We both had a connection with each other regarding work ethic. I will truly miss working with her. Even though she will no longer be working here our friendship will remain." 
Not only will Mrs. Lee miss the staff here at Gateway, but the staff will also miss her! Mr. Wetzel has worked with Mrs. Lee for a total of 13 years.  His long history of working with her gives him insight into her work ethic and he stated, "She had always been extremely reliable and one of the best in the county at what her job required." Mr. Wetzel has a great deal of respect for Mrs. Lee.
Mrs. Lee's retirement will be the end of her full-time employment, but it will also be the beginning of a new chapter in her life. We all wish her the best of luck on this new adventure of hers!