Galvanizing Galvin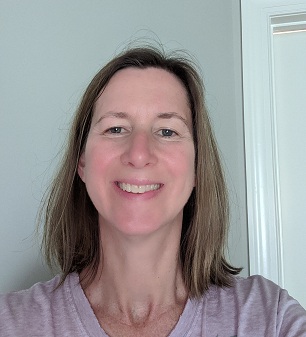 Mrs. Galvin, one of the many new staff members at Gateway/Crossroads, is a Special Education Research Teacher, has a Master's degree in Reading, and a Bachelor's degree in Education. Certified in Special Education and Elementary Teaching, Mrs. Galvin is now working with Crossroads students. She is present twice a week to help the middle schoolers on goals like reading, writing, and math. Mrs. Galvin chose to come here for professional growth, such as meeting new people.
In addition to working at Crossroads, she likes spending time with her kids and dog, listening to music, and watching TV shows and movies. Her favorite music genre is alternative and she loves the Foo Fighters. She also likes the TV shows, Friends and Seinfeld and Frozen is her favorite movie. Although she also loves the beach and would love to go to Hawaii, she also likes her time working at our school. With all the colorful personalities we already have at Gateway/Crossroads, we are happy to say that Mrs. Galvin is a great addition to the mix. We hope to see Mrs. Galvin here for years to come.
Note: This story was originally written before the closure of schools in March.