Onward! Biden Already Keeping Campaign Promises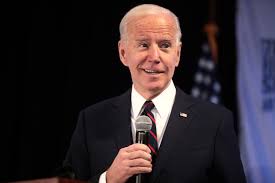 Now that 2021 has arrived, Joe Biden is getting ready to start his presidency.  Biden's  upcoming presidency is going to look different than the previous administration's because he is beginning with a pandemic to defuse. The pandemic has caused a lot of deaths and people want things to go back to normal and it will be interesting to see the new president's take on the pandemic. People are ready for schools to be back open and to be able to leave the house more and also eventually for the end of wearing masks. Time will tell how this is handled.
Biden's inauguration date is set for Jan. 20, 2021 and he will be going into office with the first female and first African-American vice president. When it comes to adding people of color and diversity to his cabinet, he's done that. The fact that he chose Kamala Harris as his Vice President was both shocking and exciting to many, but he's not stopping there because he is expected to nominate Gen. Lloyd Austin for defense secretary, which is also a first for African-Americans. Gen. Austin is a retired four-star general and former head of U.S. Central Command.
Biden has said that he wants to make his cabinet very diverse, and so far with these announcements and nominations he has kept his word on that. The fact that he has delivered on his promise for more diversity could be a very good thing and it should give Americans confidence that he is the right person to deal with Covid-19 and other issues that our country faces.
It is still unclear how 2021 will play out, but most Americans are hoping for the best.