Gateway's First Virtual Field Trip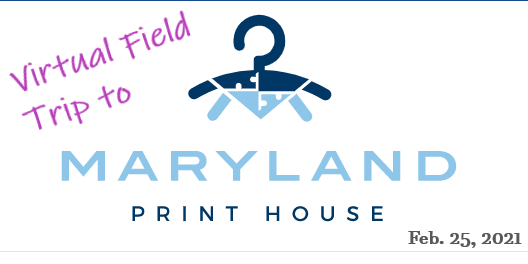 Gateway School took a virtual field trip to Maryland Print House because the school is exploring the possibility of offering a screen printing program in the future. The virtual field trip took place on Feb. 25 on a Google Meet online, and it was shown during flex mod. 
The main reasons the school wants to develop a screen printing room for students to engage in skills related to art, product development, retail practices, financial management,  positive customer service practices, as well as a host of other business and technical skills.
The host of the field trip was Andrew Boone. He talked about the process of making shirts and what software they use to make the designs for the shirts. Boone is only 21 years old and he owns the Maryland Print House that he partnered with his cousin to create.
The new screen printing program would be a great addition to the school and can create opportunities for students at Gateway. 
Special thanks to Andrew Boone for taking the time to take us on a tour of the Maryland Print House.