English Students Learn the Burdens of Combat
N. Flagg, Newspaper Adviser
December 22, 2022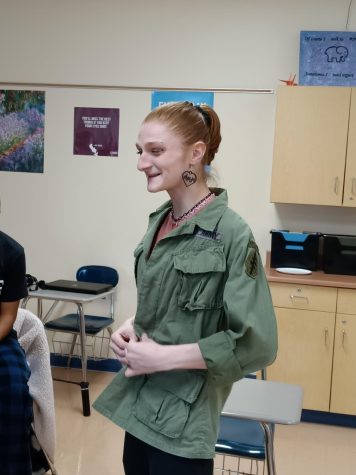 Have you ever wondered what it was like to be a soldier? To better understand the burdens of war and combat, Mrs. Flagg's English 11 students had the opportunity to try on gear that a real soldier had to carry. They did this after they read the first chapter of "The Things They Carried" by Tim O'Brien.
Mr. Jones, our new middle school special educator, happily volunteered his time and some of his gear to help students understand what soldiers in combat would have to carry with them while on duty. He answered a plethora of questions and shared some of his experiences. Mr. Jones became very animated when he talked about his experiences jumping out of airplanes and mentioned that everyone should give it a try once in their lives. Mrs. Flagg politely declined.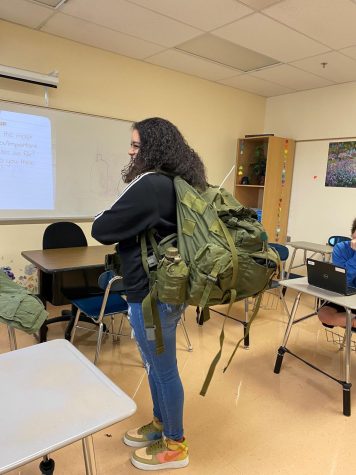 Jennifer Dominguez Soto was eager to try on the gear. It was missing quite a few items, but she said it wasn't all that heavy. Perhaps she would change her mind after carrying it for a few hours.
Other students tried on items as well. Connor DiAngelo tried on the gas mask while Jason Viera sported the helmet. Mr. Jones brought in one of his uniform shirts for students to try on as well, but it was a rather snug fit even for the trimmest of students.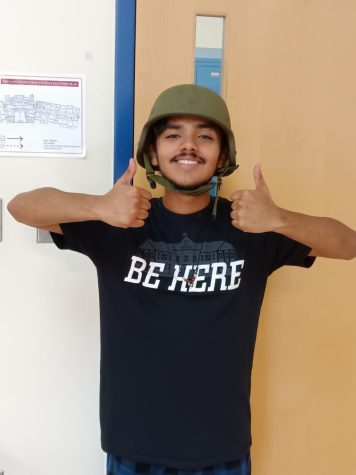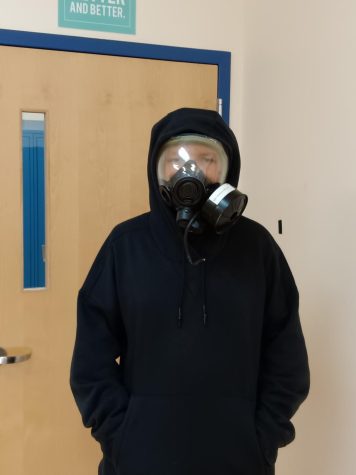 It was a wonderful experience and added an element of reality to the novel.
Thank you, Mr. Jones, for your service to our country as well as for sharing your experiences with our students.